Does your construction site have street appeal? Do your marketing strategies catch the eye of passing traffic? For construction companies, a great way to boost your brand and reach your target audience is to use your temporary fencing as outdoor advertising.
If done effectively, advertising can create brand awareness, generate leads and improve overall company performance. Advertising reinforces your brand, product and message and can help in making you stand out against the competition.
So what's the right product and material to convey your construction business message? Take a walk through this list and see the benefits for your brand.
Benefits of custom outdoor advertising for construction companies
Due to the competitive nature of the construction industry, it's increasingly important for construction companies to advertise in new and creative ways to distinguish themselves from competitors.
One of these innovative advertising and marketing efforts being used by construction companies is printed solutions. Branded shade cloth and banner mesh signage can be placed on temporary fencing, scaffolds or around sites during construction. Whether it's a large bold influential statement or a smaller more subtle message, using outdoor platforms brings your message to customers in locations with the best exposure.
1. Printed banner mesh
Printed banner mesh is the ideal way to spread a broad message. Utilising logos and contact details, this form of advertising is generally short to medium-term usage and is often times used in conjunction with construction or work sites. Outdoor banner mesh advertising is very popular with developers, and builders and for use at events as they are highly visible.
Generally, size is made to order
Reinforced welded edges and riveted eyelets
Tight weave
Designed for re-use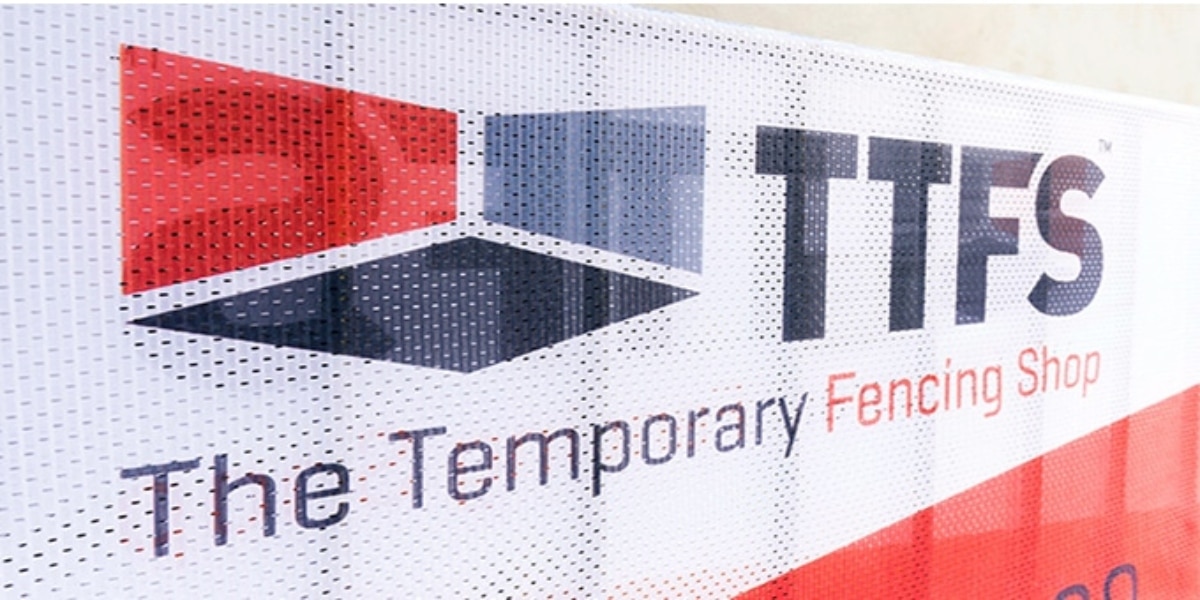 2. Printed shade cloth
Printed shade cloth is a cost-effective way to promote your construction company, a low-cost branding and outdoor advertising option. It looks professional and provides maximum exposure when installed on temporary fencing. It's also functional, controlling dust and debris, as well as providing shade with a 70% UV block out.
Designed for long runs, up to 50 meters
Ideal for larger-scale construction and building sites
Weathers well for medium-term use
More economical option
Our printed shade cloth rolls are built to last, we guarantee they will stand the test of time in Australian conditions with a five-year warranty on the cloth and two years on the print.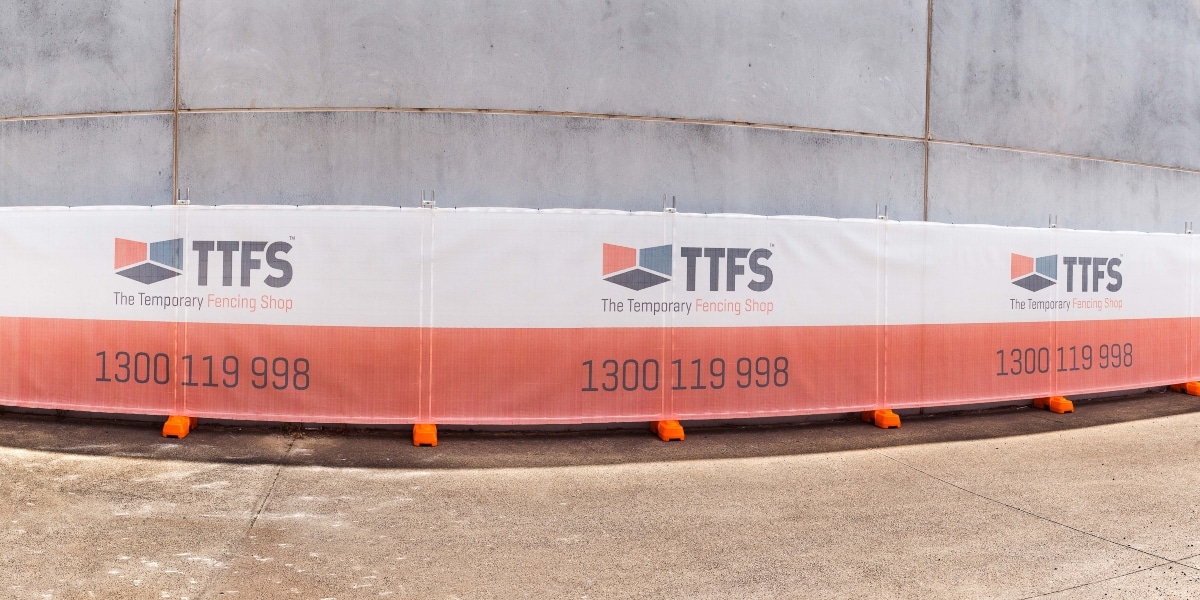 3. Custom corflute safety signage
Corflute signs are ideal for shopfront advertising within shopping precincts and main streets. A compact and mobile advertising medium, the A-frame signs are perfect for short-term promotional advertising but can easily be used as a long-term advertising solution.
Corflute is a light, weather-resistant, tough plastic made to withstand Australian conditions. Corflute signage is a lower cost when compared to other options such as PVC and metal and a perfect temporary solution, that's user-friendly and recyclable.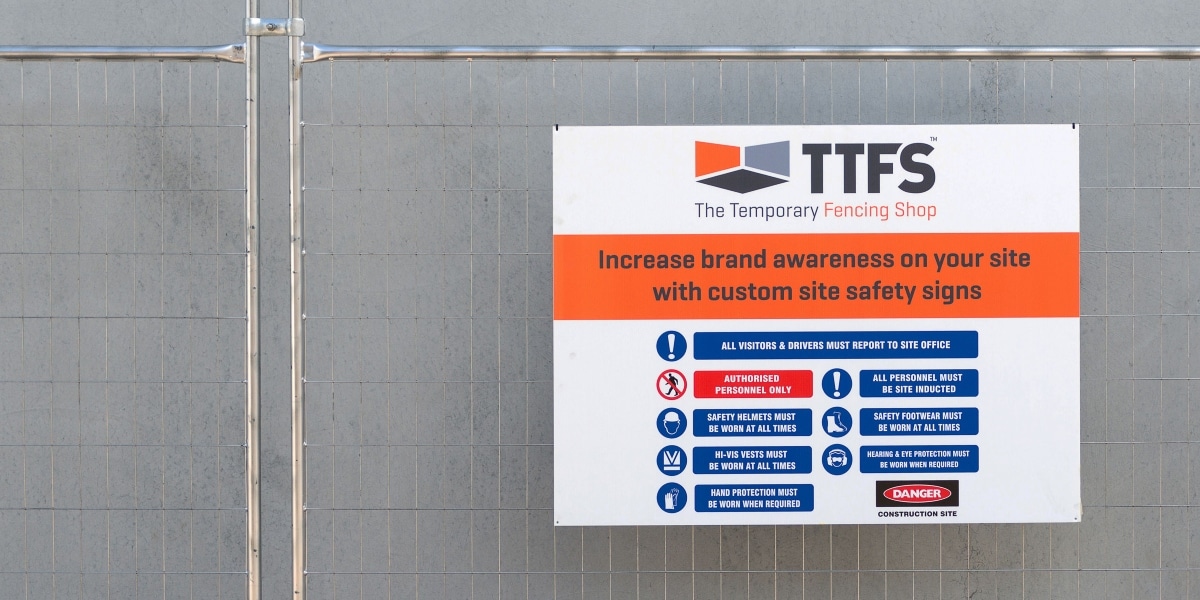 If you want to know more about how you can use your temporary fencing as part of your advertising and marketing strategy, contact our friendly sales team on 1300 876 614.
To find out more about our high-quality printed solutions and temporary fencing, simply fill out our quick enquiry form.
TTFS deliver nationwide and is supported by depots in Adelaide, Brisbane, Melbourne, Perth and Sydney.