Banner Mesh is our most premium fabric when it comes to printed solutions for temporary fence signage. There are three different options to choose from:
Premium Mesh
Standard Mesh
B1 Fire Retardant Banner Mesh
Each banner mesh has its own features and benefits. They differ in density, suitability for environmental conditions, cost and the finished look of the print.
Most can be ordered in a range of sizes, anything from small custom sized banners with digital prints covering the whole mesh, up to 5m high or 50m long.
Why Choose Printed Banner Mesh from TTFS?
Printed banner mesh breathes and allows airflow, perfect for your construction fencing, signage and banners for sporting events and concerts, even whole building or scaffolding wraps.
Our banner mesh products are finished as a standard with a 50mm reinforced welded edge which ensures the perimeter is almost tear proof. Stainless steel eyelets are placed within the weld so that they can be easily attached to your fence.
Nationwide Delivery
At TTFS, we have Australia wide delivery with depots in Brisbane, Melbourne, Perth, Sydney and Adelaide. If you are interested in a quote on any of our custom printed banner mesh please give us a call on 1300 175 539, we are always happy to help.
Our website can help you choose the right material, assist you with print requirements and provide graphic design support.
You can also use our website to preview and submit your design.
View our entire range of printed solutions
For our other printed signage products please follow the links below.

What is the difference between vinyl and mesh banners?
Vinyl mesh requires slits cut into the fabric in order to allow wind to pass through in an outdoor setting. Mesh, on the other hand, is weaved and has tiny holes which ensure its breathable, allowing wind to pass through.
How long do mesh banners last?
At TTFS, our printed banner mesh is made to last for up to 5 years depending on its exposure to natural weather conditions and how well it is looked after.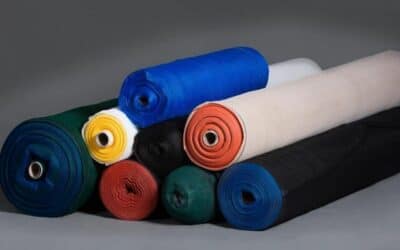 TTFS' shade cloth range is constructed from 100% monofilament thread. This provides users with an incredibly high level of durability and an even...
read more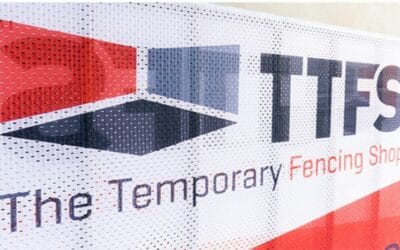 Looking for an outdoor advertising format that's highly customisable, budget-friendly and can easily reach thousands? Printed Banner Mesh is the...
read more