Barrier Signage
What better way to advertise your brand or event than with barrier signage? Barrier signage provides an economical solution for promoting your brand in a local area.
Our barrier signs are hassle-free as they are easy to attach and detach to crowd control barriers, making them the perfect printed solution to use across multiple occasions.
Our website can help you choose the right material, assist you with print requirements and provide graphic design support. You can also use our website to preview and submit your design.
Custom Branded Crowd Control Barrier Signs and Banners
At TTFS, our custom branded crowd control barrier banners and slips are the perfect outdoor branding solution for your site or event. Increase exposure of your brand or sell this space to your partners or sponsors.
Our crowd control barrier banners are made from heavy-duty front-lit vinyl, and sleeves are made from polymesh material.
Crowd Control Barrier Sleeves
Our CCB sleeves can be custom printed on both sides and fit perfectly on TTFS crowd control barriers. They are highly visual and enhance the look of your site, completely covering your barriers.
They are finished with stitched edges on the top to slide over your barrier and stainless steel eyelets which easily attach to the bottom.
Crowd Control Barrier Banners
Crowd control barrier vinyl banners come standard at (w)200cm x (h)85 cm. However, these can be custom sized to fit your crowd control barrier.
These are perfect for where you only need one side of your barrier branded and are a more economical option when compared to our polymesh sleeves.
Barrier Signage Built to Last
With state of the art manufacturing, our range of barrier signs are crafted using materials including heavy-duty front-lit vinyl, polymesh, and stainless steel.
Our crowd control barrier signage range is built to last – we guarantee they will stand the test of time in Australian conditions with a five-year warranty on the cloth and two years on the print.
Companies can utilise the signage on repeated occasions as it's designed to be easily attachable, detachable and stored.
Australia Wide Delivery
We deliver our barrier signage across Australia and are supported by depots in Adelaide, Brisbane, Melbourne, Perth and Sydney.
If you would like more information or to obtain a quote for our barrier signage, please fill in an enquiry form or call us on 1300 535 421.
Explore TTFS' entire range of printed solutions
For our other printed signage products please follow the links below.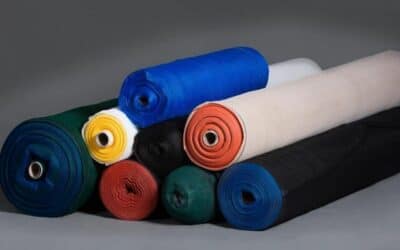 TTFS' shade cloth range is constructed from 100% monofilament thread. This provides users with an incredibly high level of durability and an even...
read more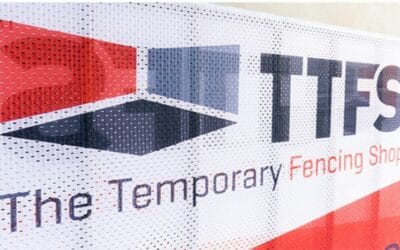 Looking for an outdoor advertising format that's highly customisable, budget-friendly and can easily reach thousands? Printed Banner Mesh is the...
read more