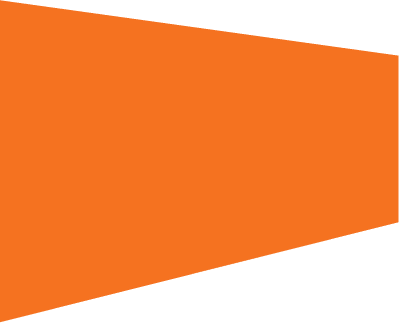 TEMPORARY FENCING BRISBANE
TTFS – Quality temporary fencing products for a variety of industries.
Our Products
Enquire now
Brisbane temporary fencing office and warehouse:
Open for pre-arranged collections only, please call prior for orders and collections.
Address:
2 / 25 KREMZOW ROAD, BRENDALE, QLD, 4500
(access via Terrence Road)
Phone:
1300 119 998
Hours of Operation:
Monday: 7:30am – 3:30pm
Tuesday: 7:30am – 3:30pm
Wednesday: 7:30am – 3:30pm
Thursday: 7:30am – 3:30pm
Friday: 7:30am – 3:30pm
Saturday: Closed
Sunday: Closed
SUPPLYING QLD BUSINESSES WITH TEMPORARY FENCING PRODUCTS
At TTFS, we supply the civil, civic & infrastructure, hire industry and commercial industry with temporary fencing products at competitive prices. We are dedicated to manufacturing and supplying the highest quality products which meet Australian standards. We offer delivery state and nationwide – Contact the TTFS team today for a free quote!
TEMPORARY FENCING AND MORE
At TTFS, we provide much more than just temporary fencing for sale. We supply a wide range of quality steel and plastic products to keep employees and the public safe from danger on every site and project. From temporary construction fencing, to safety and crowd control barriers, printed solutions and other site accessories, we have you covered.
We are known as Brisbane's specialist for steel and blow moulded plastic products. With our expert team inhouse and offshore manufacturing facilities, you will always receive a high-quality product at the best price.
As the chosen provider to some of Australia's biggest companies, we have the stock you need in our Brisbane warehouse and can deliver in a prompt manner.
TTFS' RANGE OF TEMPORARY FENCING AND RELATED PRODUCTS
TTFS offers a range of quick and cost-effective infrastructure supplies that don't compromise on quality or safety, including:
TEMPORARY FENCE PRODUCTS FOR BRISBANE INDUSTRIES
We supply temporary fencing products to a variety of Brisbane-based businesses, across a multitude of industries, including:
Mining
There is nothing more important than safety when it comes to mining and construction sites. Our fences may be temporary, but they are built to have optimum strength and durability. Our resilient temporary fencing supplies will last the test of time.
Sports
Queensland loves a bit of sport. Whether it's cricket or rugby, community-level or professional, we can supply all the safety fences and crowd control barriers for all sporting events.
Fencing Hire & Resell
We supply our fencing supplies to some of Brisbane's biggest fencing hire and installation companies. They know they are hiring out a high-quality fencing solution to their clients and can rely on us to supply more fencing promptly when required.
Government
The Queensland government frequently commissions building works across Brisbane and the whole state. These are completed by local contractors who have complete trust in the safety and quality of our temporary fencing products.
DELIVERING TEMPORARY FENCING TO YOUR LOCATION
There are no middlemen when you buy your temporary construction fencing direct from Australia's largest manufacturer! We always have plenty of stock and we can promise a quick and efficient response to all your temporary construction fence enquiries.
Contact our Brisbane sales team for a free quote today.
Not based in Brisbane?
We have temporary fencing depots located across Australia. Click below to:
What are the benefits of buying temporary fencing over hiring?
Flexibility – Use your temporary fencing when and where you want it.
It's Quicker – You'll no longer need to call up a hire company, organise payment and delivery. Work on your own timelines and get your projects completed faster.
No Terms & Conditions – No damage waiver fees, cleaning fees, or admin costs. These extra charges on top of the normal hire rates can quickly add up and put your project over balance.
One Transaction – We all know projects can go over the quote time frame, and that's where hiring temporary fencing can catch you out. When you hire and require the temporary fencing for longer, you'll be charged an additional fee to extend your hire period.
Save Money – If you know you'll use your temporary fencing more than once, then buying is the way to go as you will have paid it off in only one or two projects. Plus, if you're savvy enough, you'll easily be able to sell on your used temporary fencing when you no longer need it.
Why choose TTFS for your Brisbane temporary fencing?
TTFS is the leading supplier of temporary fencing to several industries across Queensland. We have built a solid reputation for always providing a high-quality product, backed up by competitive pricing, fantastic customer service and product guarantees. With depots also located in Melbourne, Sydney, Perth and Adelaide, we can deliver Australia-wide within 24 hours direct from our factory.
What are the benefits of choosing a local temporary fence supplier?
Choosing a local fence supplier can ensure you receive your temporary fence products in a timely manner and avoid postponing project start times. With depots right across Australia, contact TTFS for your temporary fencing product needs today.
Who would need to use temporary fencing?
Temporary fencing is perfectly suited to a range of industries and uses including:
Building and construction industry.
Mining and resource sites.
Civil infrastructure projects.
Government organisations.
Sports organisations.
Events and entertainment.
Fencing hire and resellers.
Agriculture industry.
Can TTFS install the temporary fencing onto my Brisbane site?
Our temporary fencing products are designed for fast installation with little training and basic hand tools. You should not require assistance, but please give us a call on 1300 841 782 if you have any questions.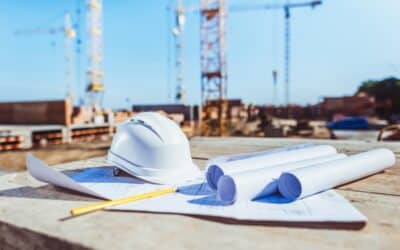 Construction zones can cause significant disruptions to the surrounding traffic flow, posing risks to workers, pedestrians, and motorists. As such,...
read more