Printed Solutions
Do you have temporary fencing and want to use it as a billboard for your brand? You can achieve this with our range of printed solutions, choose from custom signs and banners, printed banner mesh, shade cloth, barrier signage, corflute signs, and more, which are all great for advertising and increasing brand awareness.
Temporary fencing signage creates a professional look whilst being a cost-effective solution for advertising to passing traffic compared to other forms of outdoor advertising.
Our experts can help you choose the perfect material for your site or project and assist with preparing your design before the printing stage.
We will always provide you with digital proofs before printing your product to ensure it meets your specifications.
Printed Solutions For All Your Needs
At TTFS, we offer a range of printed solutions for your temporary fencing and outdoor signage needs. Our printed solutions are completely customisable and available in materials including mesh, Front lit vinyl and corflute.
Our printed product range now includes:
Printed Solutions Designed & Tested For Australian Conditions
Our state of the art manufacturing facility allows us to research, develop, test and produce high-quality temporary fences. This level of quality extends to our printed banners and signage.
All our printed solutions are designed to withstand the diverse range of Australian conditions, in accordance with Bureau Veritas, the global leader in product testing & inspection for Quality, Health, Safety and Environment.
So, when you purchase our printed banners and signage, you know they are designed to the highest quality.
Australia Wide Delivery
We deliver our printed solutions Australia wide and are supported by depots in Adelaide, Brisbane, Melbourne, Perth and Sydney.
If you would like more information or to obtain a quote for any of our printed solutions, please fill in an enquiry form or call us on 1300 535 421.
Explore TTFS' Range of Products
If you require a different type of temporary fencing product, view our range:
Why is temporary fence printed signage beneficial?
Temporary fencing printed signage provides a range of benefits, including:
Providing a large surface to advertise your brand
Giving your work site privacy
Making your worksite look more professional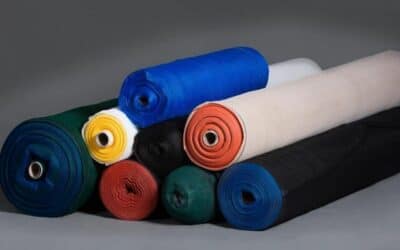 TTFS' shade cloth range is constructed from 100% monofilament thread. This provides users with an incredibly high level of durability and an even...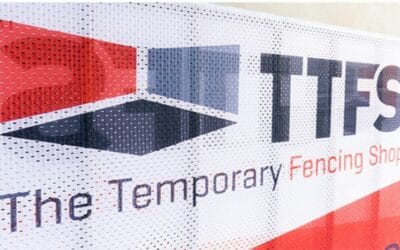 Looking for an outdoor advertising format that's highly customisable, budget-friendly and can easily reach thousands? Printed Banner Mesh is the...