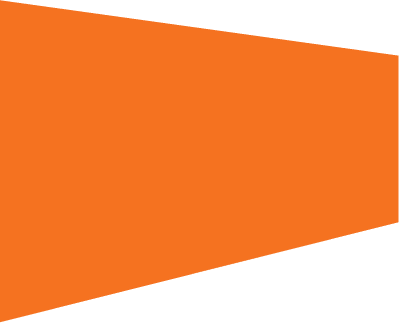 Civil, Civic & Infrastructure
All your civil, civic and infrastructure temp fence requirements covered.
Civil, Civic & Infrastructure Temporary Fencing Products
At TTFS we supply products to civil, civic and infrastructure companies all across Australia. Our temporary fencing products are designed and manufactured in house which ensures they are made to withstand the toughest Australian conditions and are compliant with relevant Australian Standards – something that is critical on any type of civil, civic or infrastructure project.
Manufacturing our own products also means we can pass on the costs that we save to you, which in some cases makes buying your temp fence products a more cost effective solution when compared to hiring. When you are weighing up whether to buy or hire, you need to consider how many projects you'll need products for alongside how much hiring the products for each site would cost.
Products For All Your Civil, Civic & Infrastructure Projects Needs
At TTFS, we have a range of temp fence products for your next project. Whether you require temporary fencing to keep the general public out of your site or site accessories to keep workers safe. View our full range of products:
Civil Projects
At TTFS, we supply products to civil contractors, earthwork contractors and civil engineers, to ensure their site complies with Australian Safety Standards. These types of projects include getting the groundworks ready for suburb subdivisions, new roads, bridges, large infrastructure projects. That is, digging the necessary trenches for pipes, cables, drainage and telecommunications requirements.
Civil projects are often large and hence have a long project timeline. However, these projects are generally required to be completed prior to the commencement of commercial projects, hence it is critical to have a reliable supplier to ensure projects are completed on time.
To ensure safety is your main priority for your next civil project, speak to our team at TTFS today. Call on 1300 841 782 or fill in an enquiry form here.
Civic Projects
At TTFS, we work with councils, shires, schools and colleges right around Australia to provide temporary fencing products for all types of civic projects. Whether it's constructing a new library or building a new school, we manufacture products to ensure your site complies with Australian Safety Standards.
Civic projects can take time to get approved with multiple sign offs required before commencement. We deal with many different personnel including safety managers, event managers, construction managers, procurement managers and project managers – providing cost effective and competitive pricing for all product requirements.
Contact us today at TTFS for all your temporary fencing needs for your next civic project.
Infrastructure Projects
TTFS is a preferred supplier of temp fence products for a wide range of infrastructure clients nationwide. Whether it is tunnel projects, new road projects, road upgrades, new bridges, railway works or pipe and cable laying, having the right products on site is a requirement. We provide test certification for all of our temporary fencing products so you can be certain you are receiving the highest quality products made for Australian Standards.
At TTFS, we have depots across Australia enabling us to deliver products, such as temporary fencing, to your site when you need it – whether it's the next day or in two days time. We work with your project timeline, and if required, can supply products to multiple sites or throughout multiple phases of each project.
Speak to our team today for more information on our competitively priced temporary fencing products for your next infrastructure project.
Delivery Services Australia Wide
At TTFS, we deliver high quality products for civic, civil and infrastructure projects across Australia. We are supported by depots in Adelaide, Brisbane, Melbourne, Perth and Sydney. If you are interested in finding out more about our temporary fencing products, please give us a call on 1300 841 782 or contact us for a quote today!