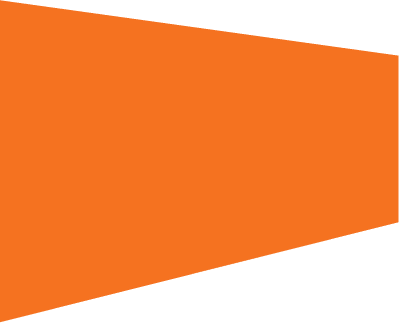 Buy vs. hire
Cost Effective Temporary Fencing Solutions.
Buying vs. hiring: temporary fencing
TTFS supplies a wide range of customers and industries with temporary fencing at a price that's very economical when compared to hiring temporary fencing.
Hiring temporary fencing is not cost effective in the long run. When you hire temporary fencing there can be many additional costs, fees and charges depending on usage, damage set up and extending usage periods.
Therefore, when you are weighing up whether to buy or hire, you need to consider how many projects you'll need the fencing for alongside whether you'll make money off selling the fencing on after you have completed all your projects.
Why buy your own temporary fencING INSTEAD OF hiring it out?
✓ Better Flexibility
Use your temporary fencing when and where you want. You'll no longer need to call up a hire company, organise payment, delivery, etc. Work on your own timelines and get your projects completed quicker.
✓ No Terms and Conditions
Compared to hiring, when you buy there are no expensive charges if the fences are damaged or stolen/lost.  From a damage waiver fee to cleaning fee and even just the admin cost per hire invoice, you're in for a decent spend when hiring your fencing. These extra charges on top of the normal hire rates can quickly add up and put your project over budget.
✓ One Transaction
We all know projects tend to go over the quote time frame, and that's where hiring temporary fencing can catch you out. Typically, when you hire and need your fencing for an extended period of time you'll be charged extra costs for extending your hire period.
✓ Save Money
If you know you'll use your temporary fencing more than once, then buying is definitely the way to go as you will have paid it off in only one or two projects. Plus, if you're a savvy businessman/woman then you'll easily be able to sell on your used temporary fencing when you know you no longer need it anymore.
WHAT ARE Temporary Fencing Hire Prices?
Temporary fencing hire prices and rates can vary between companies quite considerably. On average you will look at about $500 for 40-50 metres of temporary fencing for 1 week hire or $900 for 12 months' hire. Plus, the hidden fees such as approximately $70 for each damaged or missing panel, $30 for missing feet weights and anything from $40 for missing or damaged gate wheels.
Add all the above up alongside the labour and costs of transporting and installing your temporary fencing and you have a fair price on your hands. Especially if you'll be working on a number of projects which require temporary fencing.
Why Choose TTFS?
TTFS is the leading supplier of temporary fencing to a number of industries in Australia. All our customers are important to us irrespective of size. We always ensure efficient quality service, That's backed up by great pricing and product quality guarantees.
TTFS clients include some of Australia's most prominent construction, resource, civil and industrial supplies companies as well as all levels of government throughout Australia. We are also Australia's largest supplier to the temporary fencing hire industry.
Give us a call on 1300175991 or get in touch and we can help you save money on your temp fence needs. For more information on buying vs hiring temporary fences click here.
Still Only Want to Hire?
And if you still aren't convinced buying is better than hiring temporary fencing, then we suggest you check out our good friends over at Centurion Temporary Fencing for all your hire needs.