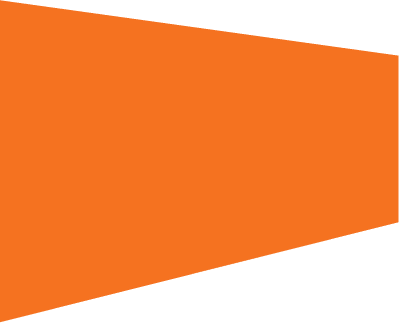 Temporary Fencing PERTH
TTFS – Quality temporary fencing products for a variety of industries.
Our Products
Enquire now
Perth Temporary Fencing Office & Warehouse:
Open for pre-arranged collections only, please call prior for orders and collections.
Address: UNIT 1, 6 HOD WAY, MALAGA, WA, 6090
Phone: 1300 119 998
Hours of Operation:
Monday: 8:00am – 4:00pm
Tuesday: 8:00am – 4:00pm
Wednesday: 8:00am – 4:00pm
Thursday: 8:00am – 4:00pm
Friday: 8:00am – 4:00pm
Saturday: Closed
Sunday: Closed
We Are Your Temporary Fencing Experts in Perth
As we design and manufacture all our Perth temporary fencing, our prices are the cheapest in the industry, not just in Perth, but Australia-wide. We'll also deliver your order within 24 hours. Give our friendly sales team a call on 1300 119 998 or by contacting us today for a free quote!
Do You Need Temporary Fencing or Other Quality Infrastructure Products in Perth?
At TTFS we offer you much more than just temporary fencing for sale. We have a massive range of quality steel and plastic infrastructure products that we manufacture and supply to all industries. Our aim is to be your one-stop-shop for all supplies you need to keep employees safe and the public safe from danger on every site and project.
From temporary construction fencing, to safety and crowd control barriers, printed solutions and other site accessories, we have you covered. We are experts in steel and blow moulded plastic products, with our own offshore manufacturing sites, and we are proud to provide a knowledgeable, fast and honest service.
Affordable & Fast Perth Temporary Fencing When Businesses Need It
TTFS offers a range of quick and cost-effective infrastructure supplies that don't compromise on quality or safety, including:
Looking for Perth Temporary Fencing? Buy, Don't Hire – Here's Why
No matter what industry you're in, buying temporary fencing instead of hiring it is far more cost-effective. In fact, we know countless Perth businesses that have realised the huge cost savings of buying temporary fencing after just their first or second project – they have made their money back.
4 More Reasons Why a Perth Business Would Buy Temporary Fencing from TTFS
We manufacture all our temporary fencing and pass the savings onto you, we won't be beaten on price and offer guaranteed next day delivery or same day pickup.
Don't stress if projects run over time, you own the fencing so you're not clocking up hefty weekly hire charges or extra fees for extending the hire period.
Having complete control means you can erect or move your temporary fencing whenever you need to without needing to rely on a third party. Your team will also get quicker at building the temporary fencing every time they put it up.
No charges if your fencing is damaged or vandalised – hire companies often slug you hundreds of dollars if this happens.
What Industries Buy Temporary Fencing in Perth?
Fencing Hire & Reseller Companies
We supply Perth temporary fencing hire companies at huge volumes, and we pride ourselves on filling orders within 24 hours. Hire companies rely on us when they are short-stocked, and they know we can give them an unbeatable price. You can usually pick up your temporary fencing the same day you place the order as well.
The Building and Construction Industry
As we mentioned earlier, there's a huge amount of new building and infrastructure work going on in Perth and broader Western Australia. Whether you're a residential builder, commercial property developer, or construction manager, you need to keep your worksite safe, and the best way to do this is through temporary fencing.
Government
The state government commissions a lot of building works in Perth and WA through partnerships with local contractors. We supply a lot of these government partners and conform to A.S. 4687-2007 Temporary Fencing & Hoardings so you can rest assured there are no compromises on the quality and safety of our temporary fencing products.
Mining and Resource Industry
Given the harsh conditions some of our Western Australia miners and resource companies work in, the need for heavy-duty temporary fencing is essential. We build our temporary fencing to withstand the severe elements and climatic challenges these remote areas are well known for.
Events and Entertainment
WA festival organisers and event planners use temporary fencing for crowd management and venue security. We recognise all events are unique, so we conform to your specific temporary fencing requirements.
Not based in Perth?
We have temporary fencing depots located across Australia. Click below to:
What Are the Benefits of Buying Temporary Fencing Over Hiring?
Flexibility – Use your temporary fencing when and where you want it.
It's Quicker – You'll no longer need to call up a hire company, organise payment and delivery. Work on your own timelines and get your projects completed faster.
No Terms & Conditions – No damage waiver fees, cleaning fees, or admin costs. These extra charges on top of the normal hire rates can quickly add up and put your project over balance.
One Transaction – We all know projects can go over the quote time frame, and that's where hiring temporary fencing can catch you out. When you hire and require the temporary fencing for longer, you'll be charged an additional fee to extend your hire period.
Save Money – If you know you'll use your temporary fencing more than once, then buying is the way to go as you will have paid it off in only one or two projects. Plus, if you're savvy enough, you'll easily be able to sell on your used temporary fencing when you no longer need it.
Why Choose TTFS For Your Perth Temporary Fencing?
TTFS is the leading supplier of temporary fencing to several industries across Western Australia. We have built a solid reputation for always providing a high-quality product, backed up by competitive pricing, fantastic customer service and product guarantees. With depots also located in Melbourne, Sydney, Adelaide and Brisbane, we can deliver Australia-wide within 24 hours direct from our factory.
Who Would Need to Use Temporary Fencing?
Building and construction industry.
Mining and resource sites.
Civil infrastructure projects.
Government organisations.
Sports organisations.
Events and entertainment.
Fencing hire and resellers.
Agriculture industry.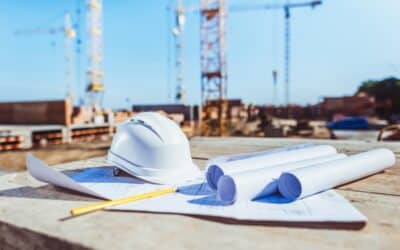 Construction zones can cause significant disruptions to the surrounding traffic flow, posing risks to workers, pedestrians, and motorists. As such,...
read more