At TTFS we are proud to continually work with our clients in keeping their worksites safe for their teams, as well as the general public. We believe every person has the right to go to work and come home safely, and likewise to be out and about near a construction site without fear of falling or harm.
This year one of our clients CPB Contractors is working on a Main Roads construction project, delivering an intersection upgrade at Wanneroo Road and Joondalup Drive. The project is expected to take around 18 months, and TTFS have provided the temporary fencing required to keep the project secure.
Products Supplied
Our Temporary Fence Panels stand 2100mm high and 2400mm wide and are manufactured for the extreme Australian climate. Panels and mesh are hand welded for optimum strength and are hot dipped galvanised for durability.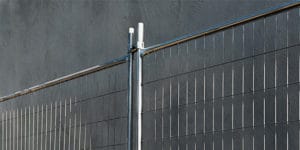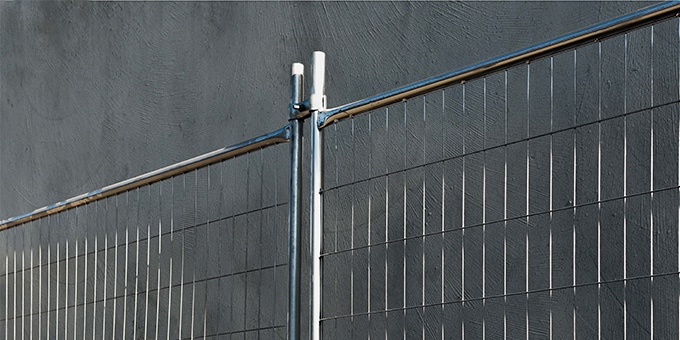 These new Econ-Block feet are made from recycled blowmoulded plastic, with 20kg weight making them easy to handle. Patented stackable design allows you to stack blocks in varying configurations to ensure greater support.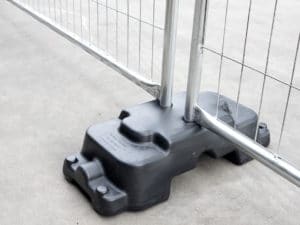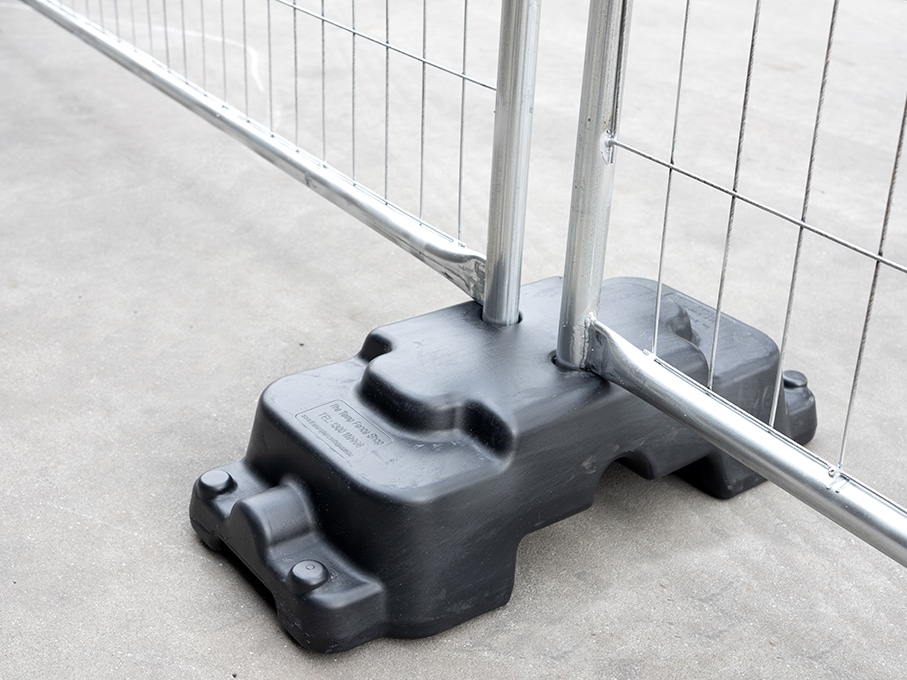 Our temporary fence clamps are manufactured to the highest specifications, meeting Australian Standard A.S. 4687-2007 for Temporary Fencing & Hoardings. They are subject to the same rigorous testing and quality control process as our temporary fencing panels, feet and stays.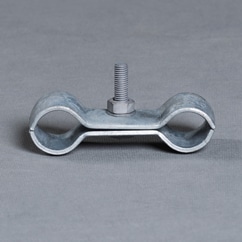 Project update
Company – CPB Contractors
Site – Joondalup Drive and Wanneroo Road intersection, Wanneroo, Western Australia
Project – Grade Separation
Products purchased – 1100m of Temp Fence with Bracing and Economy Bases
In 2018 the contract to deliver the Wanneroo Road and Joondalup Drive Interchange in Western Australia was awarded to CPB Contractors, with the scope of the project being modified in June to include upgrades to three nearby intersections.
With work starting in late 2018, the project scope of works now includes:
Grade separation of Joondalup going over Wanneroo Road with two lanes in each direction
New roundabout at current intersection of Joondalup Drive and Cheriton Drive
New signalised intersection at Wanneroo Road and Clarkson Avenue
Modifications to intersections with local roads – Drovers Place and St Stephen Crescent
A roundabout with two or three lanes
Retaining walls and noise walls on intersection quadrants
Road furniture, fencing, drainage, landscaping and street lighting
Shared paths and bus facilities
Driveways and accommodation works

Project scope (source: Main Roads WA)
Once the upgrade is completed, it will improve connectivity, safety and travel times for all road users passing through the route.
In a statement released last June, Transport Minister Rita Saffioti said: "The Wanneroo Road and Joondalup Drive interchange project is required to address projected levels of congestion that will arise due to residential and commercial expansion in Perth's northern corridor."
"It will complement other projects on Wanneroo Road to cater for long-term traffic demands and provide more reliable access, which will increase the attractiveness of Perth's north-west corridor as an industrial centre, supporting the growth of local jobs and services," the Minister added.
For more information on this project read here or visit the CPB Contractors website here.
For more information or to help you choose the best temporary fencing products for your business, give us a call at 1300 119 998 and speak to one of our experienced TTFS specialists.