Temperatures have been climbing and that means many Aussies will be thinking of installing backyard swimming pools for summer. All states of Australia have stringent laws when it comes to pool fence regulations, including temporary pool fencing – and for good reason.
The Royal Lifesaving National Drowning Report 2023 showed that pools accounted for 10 per cent of the 281 people who drowned in Australian waterways in the year 2022/23. The total 281 included 23 children aged between 0 to 14, and 5 of them drowned in a swimming pool.
A pool fence can never replace good supervision, but it can help keep the pool area safe – for all ages. While a good pool installer will be able to advise you of relevant laws when it comes to pool fencing, pool owners must know the swimming pool safety standards as well.
In this article, we explore:
Australian Standards for swimming pool fencing
Pool fence regulations during construction and installation
Pool fencing regulations for each state
Why use TTFS' temporary swimming pool fences?
Australian Standards for swimming pool fencing
First introduced in 1993, Australian Standard AS 1926.1 laid down the rules around pool fence regulations. In 2012, the Standard was updated to change the definition of a "pool" – if the depth of the pool is 300mm or more, it must be fenced.
This includes everything from in-ground private swimming pools and above-ground pools to inflatable pools and spa pools – if it has 300mm or more, it must be fenced to the standard. (If you do have an inflatable pool consider temporary fencing for when it's in use – it's cost-effective, simple to install and uninstall, and easy to store when not in use.)
A swimming pool fence and gates must:
Stop young children from accessing a pool
Be a permanent structure
Be at least 1.2m tall from ground height
Must not have gaps more than 100mm wide
Must have a 'non-climbable zone' of at least 900mm
Pool gate latches must not be accessible by toddlers and small children
Must close and bolt automatically
The pool gate must open outwards
A good pool or fencing company will ensure that your pool and pool fence meet the Australian standard without you having to worry, so look for reputable businesses and ask around – you don't want to spend thousands of dollars only to end up with a pool fence that doesn't meet these vital regulations.
For more information call us on 1300 841 782 or fill out an enquiry form.
Pool fence regulations during construction and installation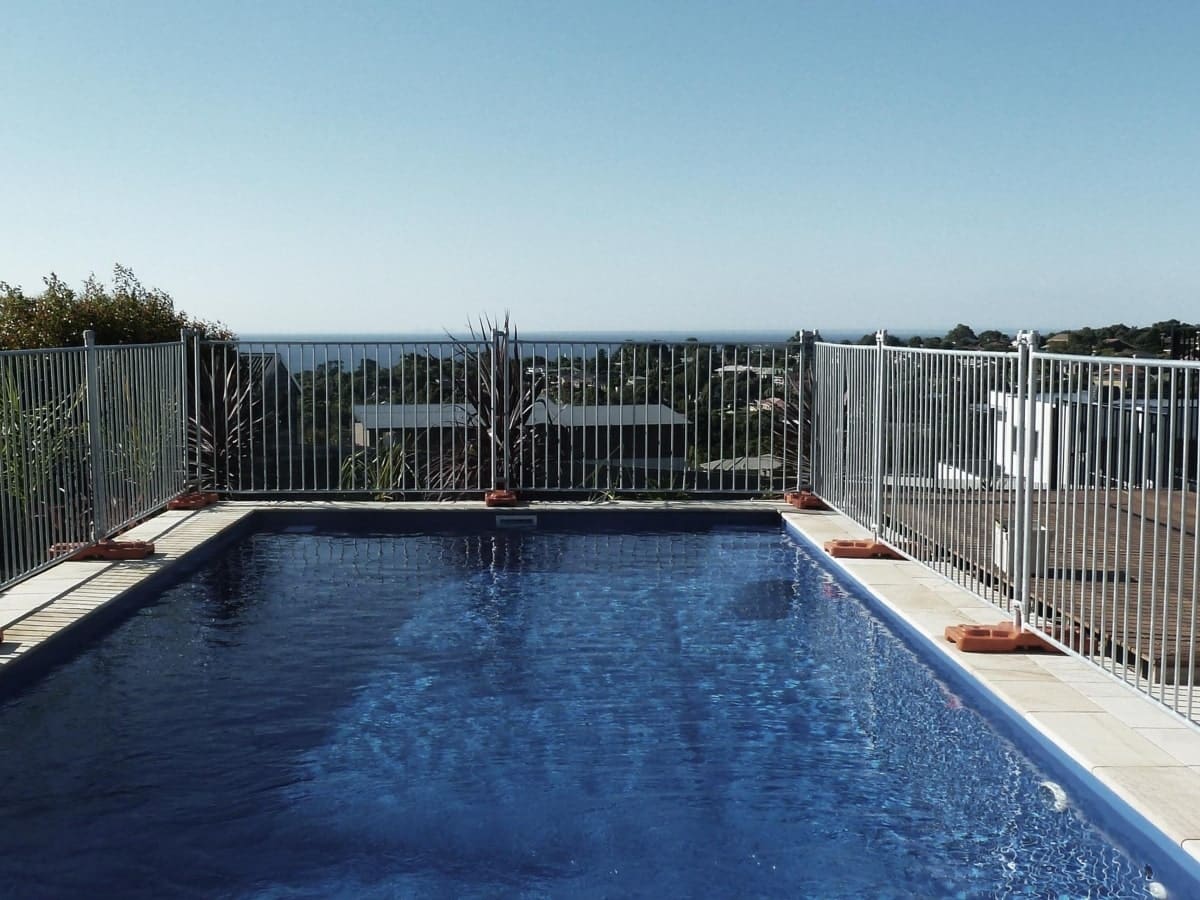 Pool fencing isn't just a must when your nice new pool is complete and ready to go – you'll need to make sure that your pool is fenced during construction as well.
Your pool company will likely ensure that the area is fenced off as required during construction, but you need to be informed of the requirements – just in case something goes wrong.
The pool fencing during construction and installation will be temporary – but why is it needed if there's no water in the pool?
Temporary fencing is important to keep unauthorised persons out of the area while there's construction going on in your backyard – it's for the safety of your family, those who are installing the pool, visitors, and even your neighbours and their children.
Even during construction, water can puddle in the base of the hole that's excavated for your pool, and it's important to remember that children can drown in as little as six centimetres of water.
Like permanent types of pool fencing, temporary pool fencing must meet the regulations imposed by your state and your local council – it's worth giving them a call if you have any queries or doubts about temporary fencing while your pool is being installed.
Temporary pool fencing is also different from regular temporary fencing – you can find out more by chatting to one of our friendly team members who will be more than happy to assist.
Call us on 1300 841 782 or fill out an enquiry form.
Pool fencing regulations for each state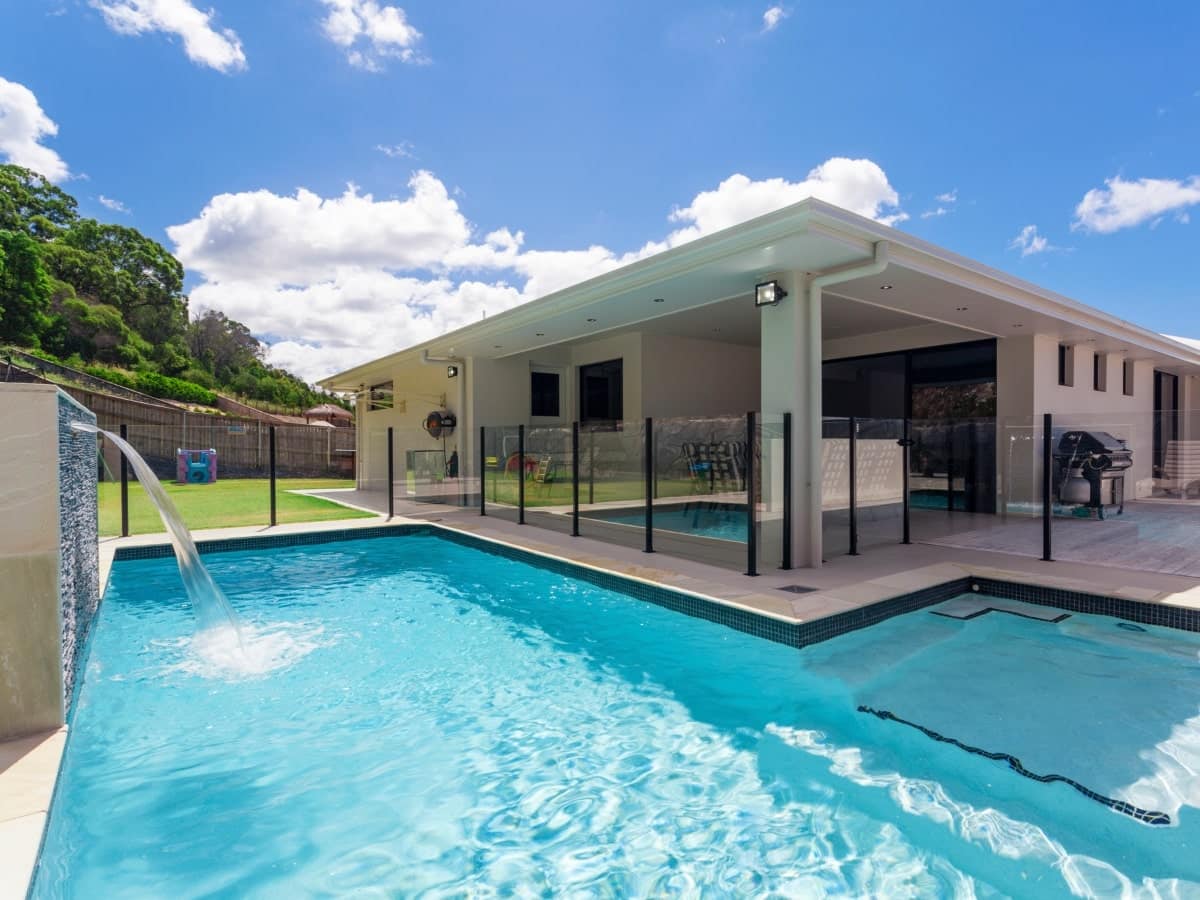 It's important to note that the Australian Standard 1926.1—fencing for swimming pools applies to pool fences country-wide, but the laws and procedures that ensure every fence complies with this Standard are at the discretion of each state and territory – that means there are variances in the law depending on where you live.
This can range from who must inspect your pool and its fence and the relevant certification that comes with it; building permits; and even whether older pool fences must be updated to meet the current Standard.
Check out the below link for your state for more information:
The bottom line is, that if you are well informed and aware of pool fencing requirements and choose reputable and trustworthy builders, you'll be enjoying your new pool in no time – and you'll be able to relax knowing that your family and loved ones are safe.
If you are unsure about what you require, TTFS is just a call away. We can help you make the right decisions, meet your requirements and help you stay within budget.
Call us on 1300 841 782 or fill out an enquiry form.
Why use TTFS' temporary swimming pool fences?
At TTFS, we supply temporary pool fencing to property owners constructing private swimming pools as well as pool industry and fencing contractors.
Many customers from the swimming pool construction industry or permanent fence business carry a supply of portable pool fencing to extend their service offerings.
Our temporary pool fence sets have several outstanding features, including:
A specially designed foot that allows a consistent gap of less than 100mm between the ground and panel
The sturdy structure to be easily moved without the need for star pickets
Self-closing latched gate available for safe and secure access
Strong assembly, so no need for temporary fencing stays/bracing
Designed and manufactured by Australian Standard AS 1926.1-2007 Swimming Pool Safety, Part 1: Safety barriers for swimming pools.*
For temporary fencing pool panels, feet, clamps and gates look no further than TTFS – Australia's specialist in manufacturing and supplying steel and plastic safety infrastructure products.
Contact the TTFS team today by sending us an enquiry or call on 1300 841 782.