As a business owner, the safety and security of your employees, customers, and visitors should be a top priority. One effective way to improve safety and security on your property is by installing pedestrian barriers. These fences can help direct foot traffic, block off hazardous areas, and secure your property during construction or events. In this blog, we will explore the best applications for using temporary barriers to keep pedestrians safe and your business secure.
What are pedestrian barriers?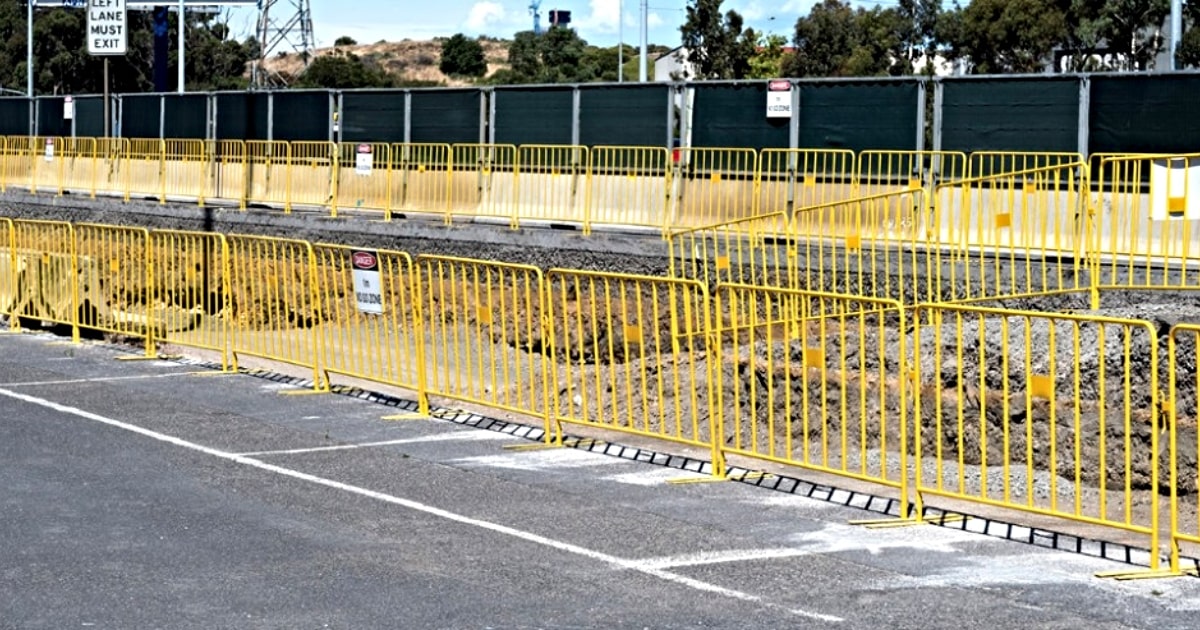 Pedestrian barriers are devices commonly used in urban areas to restrict pedestrians from accessing main roads. This helps reduce conflict between pedestrians and motorists and prevents accidents.
In construction sites, pedestrian barriers create a physical separation between walking paths and vehicular traffic. This helps protect people from heavy-duty vehicles, dangerous equipment and debris.
Materials used in making pedestrian barriers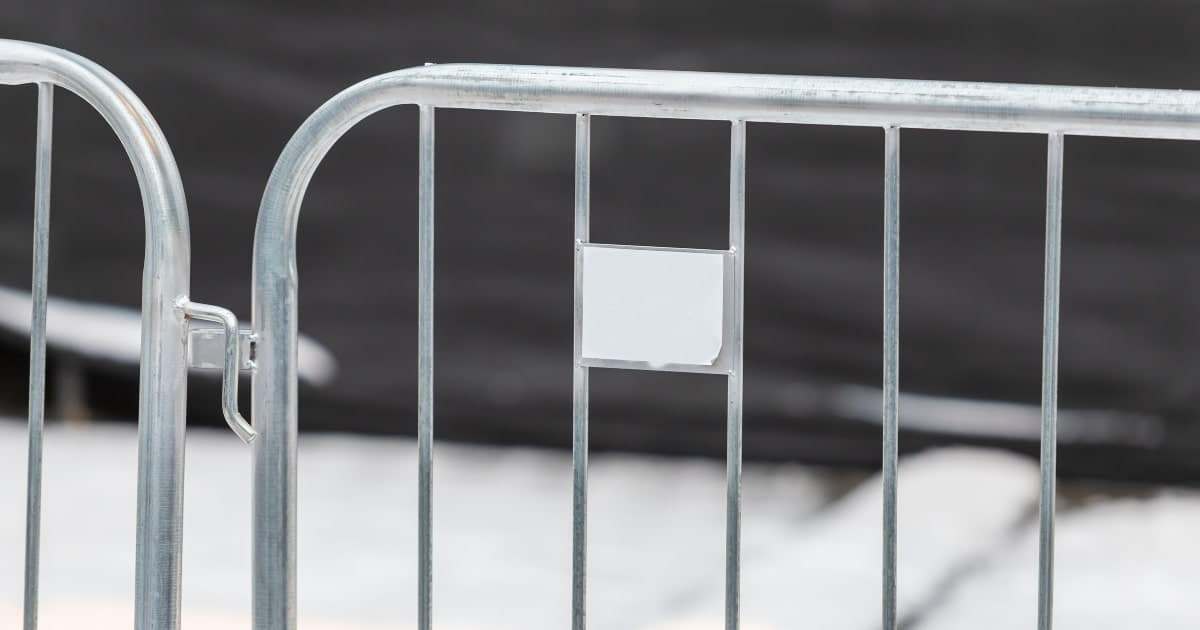 Pedestrian and crowd control barriers are available in various materials, each suited to particular uses. Some common materials include:
Metal pedestrian barriers
This is the most commonly used material for pedestrian barriers. You can choose between steel or aluminium barriers, depending on your needs.
Steel
Steel crowd control barriers are extremely strong and can offer excellent shock-absorbing capabilities to keep pedestrians safe in case of unforeseen impact. Although most steel pedestrian barriers are made using hot-rolled mild steel, powder-coated and galvanised steel barriers offer more durability.
Hot-dip galvanised steel barriers are also highly resistant to corrosion. This makes them ideal for outdoor use, especially in areas prone to rain and cold.
Aluminium
Aluminium has become a popular material for making pedestrian barriers. This is due to its many benefits, including high durability, incredible resistance to corrosion and a great strength-to-weight ratio.
Even though aluminium has comparable strength to steel, it is far lighter than the latter. This makes aluminium pedestrian barriers more convenient to transport and store than steel barriers.
Concrete pedestrian barriers
Before hot-dipped galvanised steel barriers became mainstream, construction companies heavily relied on concrete barriers for almost all roadside constructions. This is because concrete is highly durable and requires little maintenance.
However, these barriers are quite heavy, making it difficult and time-consuming to move or rearrange them without the help of a forklift.
Plastic pedestrian barriers
Plastic pedestrian fencing is easier to move, install and break down than other materials. Additionally, plastic options can be easily connected to form a continuous wall. This makes them ideal for various applications.
When shopping for plastic barriers, buyers can choose from High-Density Polyethylene (HDPE) or vinyl event pedestrian fencing.
Many people prefer HDPE because it's more easily recyclable than other materials. On the other hand, vinyl fences are best suited for situations where aesthetic appeal is just as important as the need for crowd control.
Applications of pedestrian barriers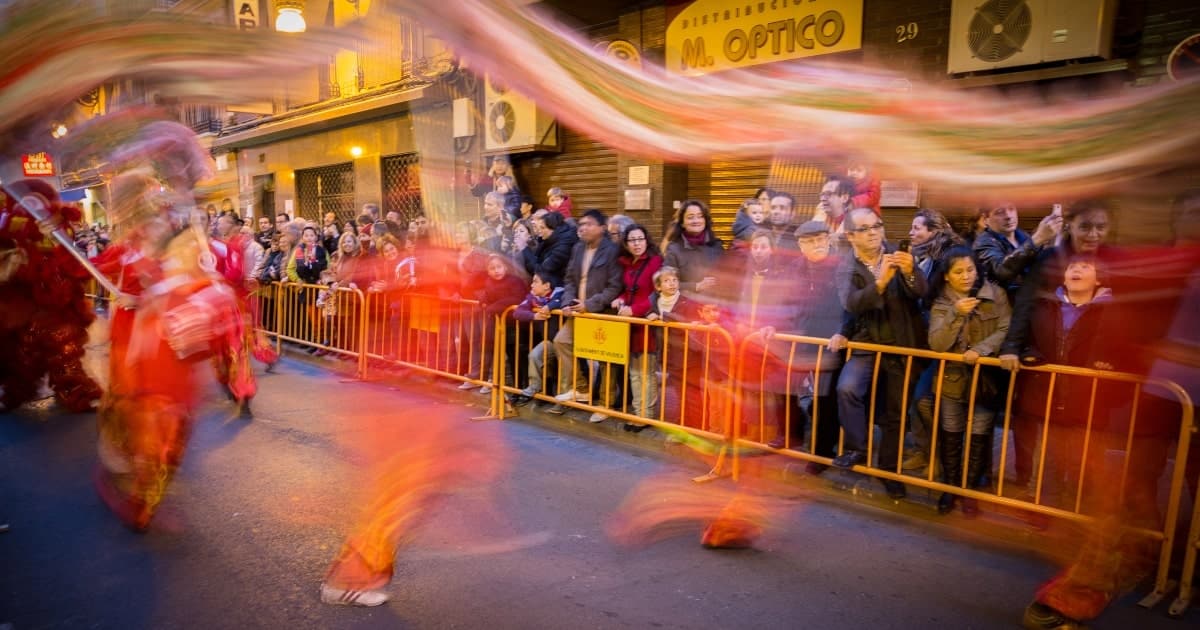 The following are the most common applications of pedestrian barriers:
1. Crowd control
Pedestrian barriers create physical boundaries to keep large groups of people contained, secure and orderly. These barriers prevent people from crowding a particular site and help to channel pedestrians, creating safe walkways and crossing points in school zones.
In some cases, pedestrian barriers can be used to deter people from entering dangerous areas such as sinkholes, uncovered wells and mines.
2. Traffic control
Pedestrian barriers can be used to direct vehicle and foot traffic in a certain direction to prevent unnecessary road accidents. In areas where pedestrians may be at risk of traffic hazards, these barriers can be used to create a clear distinction between incoming and outgoing traffic and isolate a safe pathway for bicyclists and pedestrians.
Concrete barriers are ideally designed for this purpose since they're heavy and almost immovable. This means they can protect pedestrians, road workers and other road users even if a vehicle veers off the road by accident.
3. Event security
For events that take place in open and uncontained areas such as parks, organisers can use pedestrian barriers to create a safe boundary between attendees and performers. Along with temporary fencing, these barriers can also be used to restrict people from accessing VIP sections or other off-limit areas.
In outdoor concerts and festivals, event safety equipment can be used to create boundaries and designate specific areas, such as security checkpoints, parking spaces, and food/drinks sections.
4. Construction sites
Construction sites can be extremely risky and dangerous, even leading to work-related fatalities. Pedestrian fencing is used in construction sites as a physical barrier to limit access, keeping people out of harm's way. Additionally, a pedestrian barrier can protect the construction workers onsite by zoning off uneven grounds, staircases, holes and dangerous construction materials.
5. Retail stores
There is no denying that Black Friday is one of the most important shopping days of the year. However, it's also one of the most hectic for retail store owners. Amid the commotion that happens on this day and other big promotions, things can get out of control quickly.
Retail stores can use pedestrian barriers to keep things orderly during big shopping events. They can also use barriers to maintain proper queues and create specific areas for checkout while keeping customers away from shelves and storage rooms. This helps minimise theft cases in retail stores.
6. Transport hubs
In major transport hubs like bus stations, school zones, airports and train stations, pedestrian barriers are used to control foot traffic. They help people form orderly queues and secure restricted areas.
7. Marathon and road races
Most outdoor events, marathons and bicycle races around the world are held on city streets. Pedestrian barriers are used to protect the spectators and keep them safe during the races. These barriers also prevent spectators from interfering with the ongoing race and causing unavoidable accidents.
How to choose the right pedestrian barriers
Choosing the right pedestrian barrier plays a major role in enhancing safety in the workplace. The following are the factors you should consider:
Location
Before installing pedestrian barriers, you want to ensure they can withstand the environment where they will be used. For instance, if you're installing them outside, it's best to opt for solid safety barriers.
Design
The right pedestrian barriers should be hard to miss, especially if you're using them to direct traffic flows. Yellow crowd control barriers, in particular, will serve you well in high-traffic areas.
Ease of installation
A pedestrian barrier should be easy to install and rearrange, especially in workplaces, events and retail stores. Such barriers can be moved to other sections on short notice without the need for sophisticated machinery or tools.
Durability
If you intend to install a pedestrian fence in a workplace that uses heavy-duty vehicles and equipment, opt for highly durable barriers that can absorb collision impact effectively.
TTFS crowd control barriers
If you're looking for reliable pedestrian barriers, don't hesitate to contact the team at TTFS. We have a wide range of WHS-compliant pedestrian barriers to suit your business needs and keep everyone safe.
Our barriers are made from hot-dipped galvanised steel, making them highly durable, sturdy and resistant to corrosion. If you need to install pedestrian barriers at your premises, speak to one of our experts today on 1300 841 782.
TTFS delivers temporary fencing and barriers across Australia. We have depots in Adelaide, Brisbane, Melbourne, Perth, and Sydney, so we can get supplies to you quickly. Contact us today for all your fencing needs.