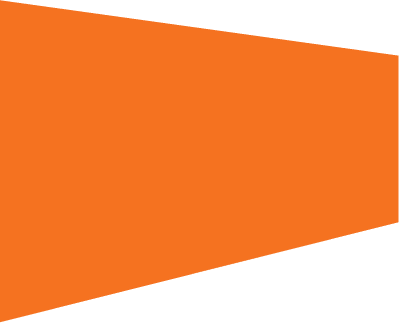 Temporary Fencing SYDNEY
TTFS – Quality temporary fencing products for a variety of industries.
Our Products
Enquire now
Sydney Temporary Fencing Office and Warehouse:
Open for pre-arranged collections only, please call prior for orders and collections.
Address: 136 GILBA ROAD, GIRRAWEEN, NSW, 2145
Phone: 1300 119 998
Hours of Operation:
Monday: 8:00am – 2:30pm
Tuesday: 8:00am – 2:30pm
Wednesday: 8:00am – 2:30pm
Thursday: 8:00am – 2:30pm
Friday: 8:00am – 2:30pm
Saturday: Closed
Sunday: Closed
Do You Need Temporary Fencing or Other Quality Infrastructure Products in Sydney?
At TTFS, we manufacture and supply a wide range of quality steel and plastic infrastructure products to keep employees safe and the public safe from danger on every site and project. Our quality, value and AS compliance ensures you can come to one location for all your infrastructure needs.
From temporary fencing for sale, to safety and crowd control barriers, printed solutions and other site accessories, we have you covered. Our products are made for made to withstand harsh Australian climates, and comply with relevant Australian Standards, so quality will never let you down.
Contact our team for a free quote today!
Businesses of Sydney – Buy, Don't Hire Your Temporary Fencing
Businesses from all kinds of industries right across Sydney and New South Wales are always in need of temporary fencing. This leads to the question: if you often need fencing, why would you hire it when you can buy it?
So many Sydney businesses have realised the value of owning their own temporary fencing and save thousands of dollars in hire fees.
TTFS' RANGE OF TEMPORARY FENCING AND RELATED PRODUCTS
TTFS offers a range of quick and cost-effective infrastructure supplies that don't compromise on quality or safety, including:
More Reasons Why a Sydney Business Would Buy Temporary Fencing from TTFS
Owning your own temporary fencing saves you from hidden costs that rack up with hire companies. You'll have no extra fees for going overtime on your project or extending the hire period when you own your supplies. No nasty fees from the hiring company if the fencing is damaged or vandalised, either!
You'll be able to erect, move or dismantle the temp fencing whenever it's needed, without having to wait for a third party to do it for you. We manufacture all our temporary fencing products and pass the savings on to you. We offer next day delivery, guaranteed, as well as same-day pickup.
What Kinds of Sydney Industries Buy Temporary Fencing?
The Building and Construction Industry
Your building site needs to be kept safe and secure, whether you're a residential builder, commercial property developer or construction manager. The easiest way to ensure the safety of your workplace is with our Sydney temporary fencing.
Government Organisations
The New South Wales government often partners with local contractors to build and renovate property across the state. We supply to many of these government partners, and we comply to A.S. 4687-2007 Temporary Fencing and Hoardings. We never compromise on the safety and the quality of our Sydney temporary fencing supplies.
Sports
Sporting events often need temporary fencing to keep competitors and spectators alike safe and where they need to be. Whether you're organising a professional event or a local sports day, we have the crowd control barricades and safety fences you need.
Events and Entertainment
There is always some kind of event or festival happening in and about Sydney. We have so much food, arts, music and culture to celebrate! Event organisers and festival planners use temporary fencing for crowd management and venue security. We offer a range of products to suit the specific requirements of your unique event.
Fencing Hire & Resellers
Fencing hire companies must buy their products somewhere, and so many choose to buy from TTFS! They know they are buying high quality, Australian-made fencing supplies that they can hire out to their customers with peace of mind. They have the added benefit of knowing that if they are short of fencing at short notice, we can fulfil orders within 24 hours, at an amazing price.
Not based in Sydney?
We have temporary fencing depots located across Australia. Click below to:
What Are the Benefits of Buying Temporary Fencing Over Hiring?
Flexibility – Use your temporary fencing when and where you want it.
It's Quicker – You'll no longer need to call up a hire company, organise payment and delivery. Work on your own timelines and get your projects completed faster.
No Terms & Conditions – No damage waiver fees, cleaning fees, or admin costs. These extra charges on top of the normal hire rates can quickly add up and put your project over balance.
One Transaction – We all know projects can go over the quote time frame, and that's where hiring temporary fencing can catch you out. When you hire and require the temporary fencing for longer, you'll be charged an additional fee to extend your hire period.
Save Money – If you know you'll use your temporary fencing more than once, then buying is the way to go as you will have paid it off in only one or two projects. Plus, if you're savvy enough, you'll easily be able to sell on your used temporary fencing when you no longer need it.
Why Choose TTFS For Your Sydney Temporary Fencing?
TTFS is the leading supplier of temporary fencing to several industries across New South Wales. We have built a solid reputation for always providing a high-quality product, backed up by competitive pricing, fantastic customer service and product guarantees. With depots also located in Melbourne, Perth, Adelaide and Brisbane, we can deliver Australia-wide within 24 hours direct from our factory.
Who Would Need to Use Temporary Fencing?
Building and construction industry.
Mining and resource sites.
Civil infrastructure projects.
Government organisations.
Sports organisations.
Events and entertainment.
Fencing hire and resellers.
Agriculture industry.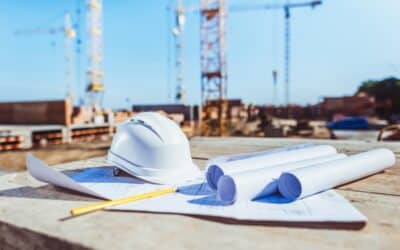 Construction zones can cause significant disruptions to the surrounding traffic flow, posing risks to workers, pedestrians, and motorists. As such,...
read more